A special podcast was released this month on Audible Suno, a podcast app of Amazon marking the pride month. Though all of us know that India was the birthplace of Hijras, queer culture in India is still not vocalized. Though the sculptures of Kajuraho showcases enough proof to show that homosexuality was prevalent in ancient India, what still makes me wonder is why is it hard to believe that homosexuality is not a sin.
Indian culture and tradition have a lot of stories and scripts that talk about the Hijras and transgenders dating back to centuries ago. But all these stories remain silent and closeted when it comes to LGBTQ+ rights. Let us not forget that India is a land of diversity; so instead of shunning out people who are not heterosexual, to remind us the reality here, the Azaad Awaaz podcast has documented the struggles and hardships across the queer community in India.

The podcast Azaad Awaaz is hosted by Mozez Singh who interviews queer people about their lifestyle, their story of coming out and the toils they have faced being a queer and a lot more. The podcast till now has 10 episodes. Each episode lasts for an hour and the language used thoroughly is basic, unfiltered and engaging to the audience.
Mozez Singh is a filmmaker and film enthusiast. In his conversations he addresses all the sensitive and sensible topics that addresses caste, class, gender, identity and lifestyle. Mozez Singh on the podcast also mentions that he does not want to reveal his guests. He said, "While I'm tempted to divulge the names of some of the guests, I believe that it is not ethical as it brings a prejudice to the way we approach these conversations. I trust that these conversations play a key and crucial role in documenting the vehemently unspoken histories of mankind and passing them on to the future generations, where one can see that paths that they walk on and how they've come to being. That is important."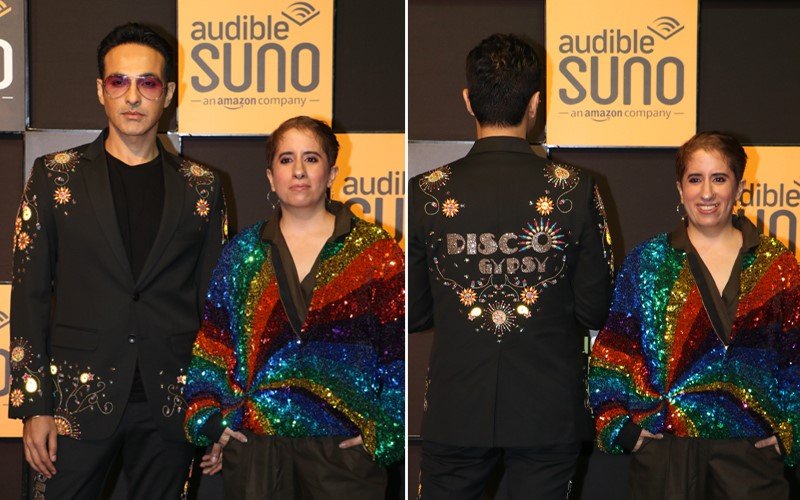 Azaad Awaaz is one of the podcasts that you really need to hear at this time that makes you understand everything about being a queer in India. The podcast also voices opinions from gay couples, drag queens, drag kings, activists, lawyers and even Bollywood celebrities.
Actor Vicky Kaushal and Richa Chaddha agreed to be guests on the show without any hesitation. Manish Arora, an LGBTQ icon and one of India's best fashion designers, was a terrific guest. Some of India's best designers dressed me up in their fabulous clothes each episode.