Pakistan is no less to India when it comes to culture and tradition. It is the first time on Pakistan a Lesbian relationship is portrayed on screen. Churails – a Pakistani drama that drives to break the cultural stereotypes. Churails – the word literally translates to 'witch.' But it is also a term commonly used to insult rebellious women.
The web series Churails is the first made in Pakistan to feature lesbian relationship. Written and Directed by Asim Abbasi, the series is about 4 women who start a detective agency behind a burqa boutique to catch the cheating husbands. Abbasi said that, "In Pakistan, being a woman is the equivalent of being a sexual or ethnic minority because of the power dynamics of patriarchy. The series is very culturally specific, but also very universal."
This 10-episode web series is set to push the boundaries of Pakistani TV with it featuring lesbian relationship. The portrayal of LGBTQ+ characters in Pakistan has always been a risk. It is believed that the web series might receive a huge backlash when released. Churails will premiere on ZEE5 this August.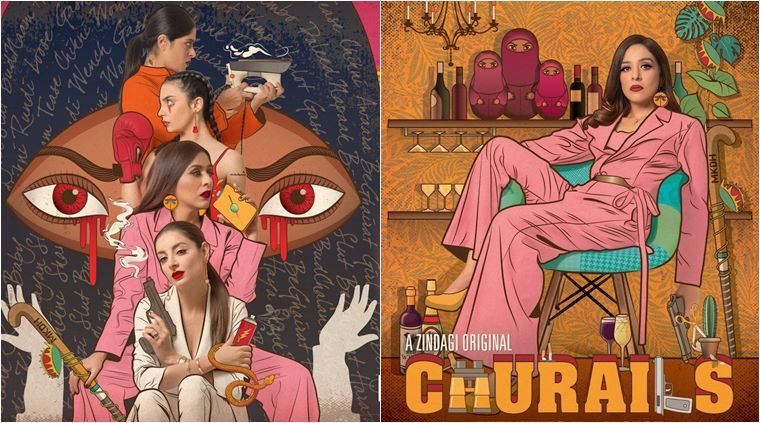 In the interview, Director Abbasi said that showing a diverse range of women made it important to show the spectrum of sexuality as well. "It would have been wrong if they were all straight because not all women in Pakistan are straight. There is also a transgender character. The reason the women open the detective agency is to level the playing field for everyone who identifies as a woman, so a transgender character who identifies as a woman should be included.," he said. Abbasi also stated that the transgender is not addressed on the show purposefully as it is not the identity used to shame.
Through this series Churails, Abbasi hopes to reach and capture the Gen Z of Pakistan as they are more influenced with the western culture than Bollywood. Though Pakistan might not be ready to see lesbian lovers under a burqa but it is the new look that is going to attract the global audience to understand foreign TV through online streaming platforms.