The Bollywood Diva has always kept away from social media but with the change in time

Kareena Kapoor Khan

has decided to have an Instagram handle.
She will be using the account @kareenakapoorkhan that was controlled by her managers. The

Instagram

handle had 72,000 followers. Until yesterday, the account was not verified but after the first post, the number of followers boomed and the Instagram handle was verified.
The first post was a cryptic cat with the caption loading and coming soon.
On March 6, the actress posted her first image.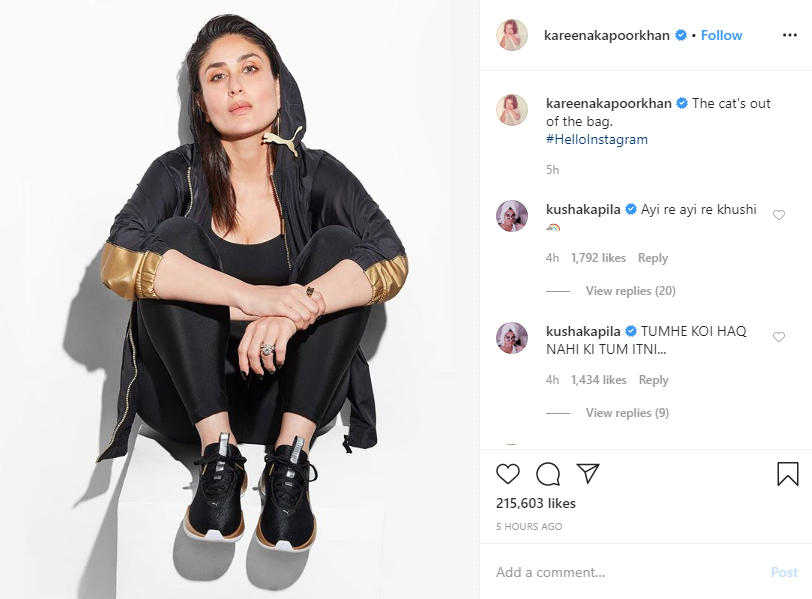 The actress when questioned about what changed her idea on social media presence she replied that she has a notion of 'never say never' and the reason for not using social media platform was that she did not want to get addicted on likes on pictures and did not want to share details from her personal life.