The Haesindang park located in the east coast of

South Korea

is also known as Penis park. The park has numerous exhibits of male phallus on display. This collection created by the Korean artists expresses the joy of spirituality and sexuality. The park also exhibits the art on sex iconography over ages in different cultures.
The story behind the park as explained is that- 'A woman was pulled into the sea while sitting near a rock because of a huge storm. After the woman's death, the fishing community living there was not able to catch fish from the sea. Once a man urinated in the sea and was later able to catch a fish. It is believed that the deceased woman was a virgin and when exposed to male genitalia it pleased her.'
 The villagers built several

phallic

wooden carvings and held religious ceremonies. The custom is still followed today. The entire fishing community of the town holds ceremony twice a year as a traditional folk event.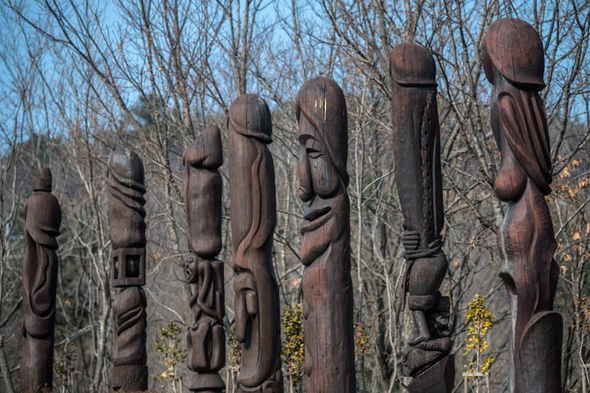 The park has around more than 50 phallic structures hanging from trees which are in various sizes, shapes and colours. These structures even have a face and a few are more animated and colourful but others look like exact depiction of the human penis.  The park also has a dedicated shrine for the woman who lost her life.