We all know that history of LGBT is not something we can find in books or for that matter even on Google. Even if it found through art, most of it is censored. Here, we are showing you the amazing LGBT museums and archives around the world that preserves the rich history of LGBTQ.
Leslie-Lohman Museum of Lesbian and Gat Art, New York: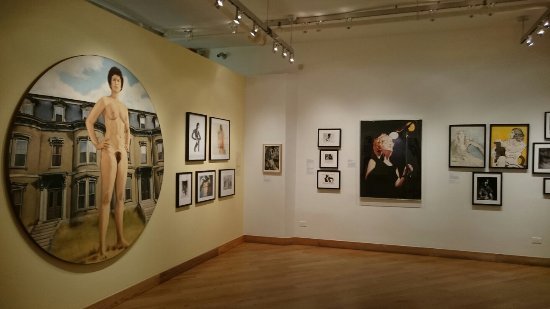 This museum has a collection of more that 1,3000 objects from the LGBT artists. It has  incredible arts from Robert Mapplethorpe, Catherine Opie and even David Hockney.
GLBT History Museum, San Francisco: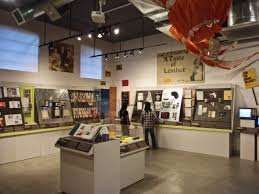 The GLBT history museum in San Francisco belongs to the Historical society. This museum featires arts, objects, publications from the LGBTQ community since 1940. This museum hosts events throughout the year along with the Queer artists and activists.
Schwules Museum, Berlin, Germany:
The Schwules Museum started in 1985 was originally located above a Gay night club. It is one of the world's largest LGBTQ museum.
Leather Archives & Museum, Chicago:
This museum preserves leather, kink which is the fetish lifestyle of the Queer. This museum is never considered to be one of the average museum. The museum has an extensive library and Tom of Finland's gallery as well.
Canadian Lesbian & Gay Archives, Toronto:
This museum collects archives of historical records, personal papers, publications, art exhibits, posters, arti crafts and many more. The Canadian Lesbian and Gay museum also features a gallery of photographs  taken of the community.
The Pride Library, London:
The library has a collection of periodical books, audio-visual contents. The Library is situated in the University of Western Ontario. The library has a collection of more than 6000 items in 15 different languages. Starting from popular novels to documentaries, this library has it all.
The National Gay & Lesbian Sports Hall of Fame, Chicago:
The National Gay & Lesbian Sports Hall of fame was opened in 2013 after NBA player Jason Collins came out of the closet. He was the first openly Gay NBA player.
IHLIA LGBT Heritage, Amsterdam:
It was established in 1999. This LGBT heritage  in Amsterdam is an international archive of books, journals, magazines, films, photographs. It has more than 1,00,000 exhibits on the whole.
The Chris Gonzalez Library & Archives, Indianapolis:
This is called the pride office of Indianapolis. This library has more than 8,000 LGBT materials in form of publications, videos and art that was circulated in the community.
The Australian Lesbian & Gay Archive, Melbourne:
It was founded in 1978. This museum collects only significant LGBT materials. The museum also exhibits an art gallery made by the LGBT artists.